An update on Tilly, our guide dog puppy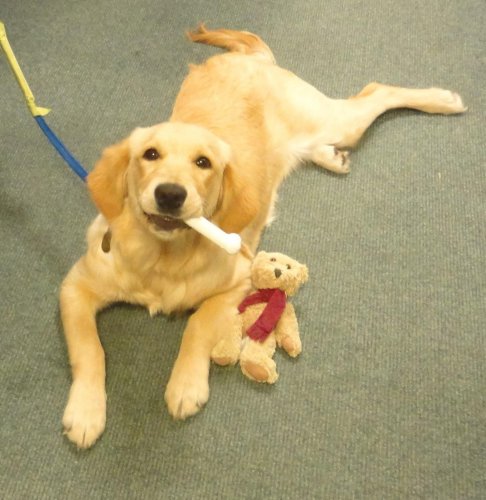 Tilly, the beautiful golden retriever that we sponsored as a guide dog puppy in 2018, is now 6 months old!
Tilly visited us on in-centre on 24th April, she is doing really well with her training. We look forward to seeing her again soon.
Once again, a huge thank you to everybody who contributed towards The Guide Dogs for the Blind Association when they were our nominated charity in 2018.